High Quality Reciprocating Type Mower For Tractor Grass Cutting Machine
High Quality Reciprocating Type Mower For Tractor Grass Cutting Machine
yili

shandong

5

100sets/day
The 9GB product is mounted with reciprocating-type mower with four-wheel tractor range from 12-70HP. The machine uses biased crank connected bar structure to drive blades to work. It is suitable to be used to reap natural forage grass and plant herbage, alfalfa, reed, grass feed etc. in level grass land for agricultural, forest and pasturing area, and in different condition grass land in the sloping field and hills area. It uses the tractor's power output shaft to promote the mower's movement of blade, used the three-points suspension structure to make the machine rise and fall, operate the power output structure (Operate the Clutch of tractor) to realize the moving and stopping of blades, lifting mechanism is divided into two models of cylinder and lifting frame.
Product introduction
The machine is divided into Left-side power output and Rear power output according to matched power output model, and matched with Left-side power output and rear-side power output of tractor separately. The machine is operated by the single person, which is the driver of tractor, the machine is of good power-driven performance, as the machine meets obstacle, and blade can be lifted by operating the hydraulic equipment of tractor. The machine has the features like simple structure easily, strength in cutting, lower and trim cutting stubble, reliable operation and so on..
Product parameters
Model

9GB-1.4

9GB-1.8

9GB-2.1

9GBF-2.1

Cutting Width(m)

1.4

1.8

2.1

2.1

Cutting Height(cm)

5~6

5~6

5~6

5~6

Weightkg)

190

220

230

320

Fitted Power(hp)

18

25

25~30

>40

Linkage

Three-point mounted
Product pictures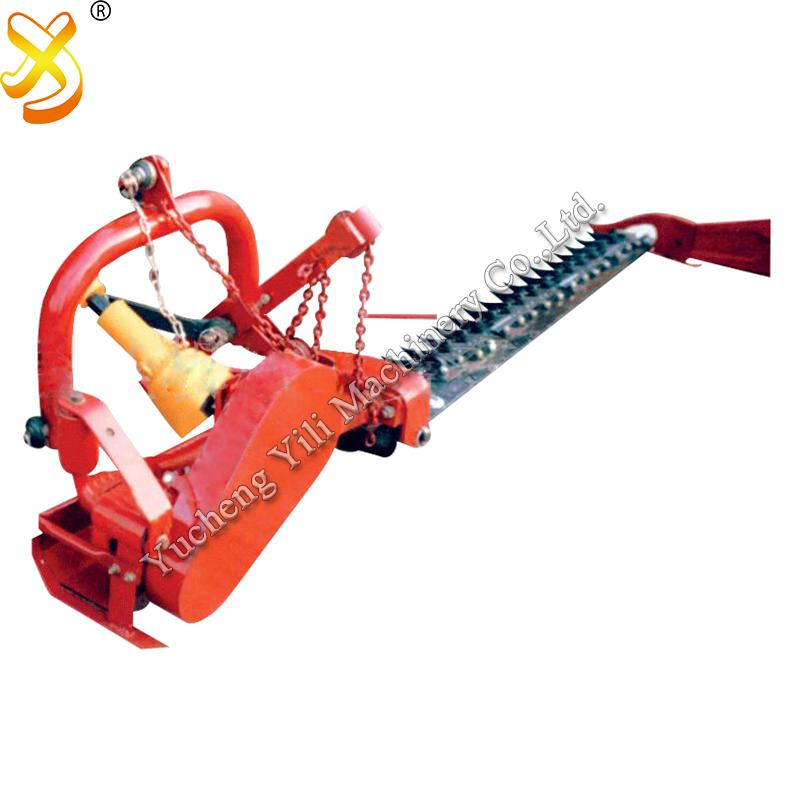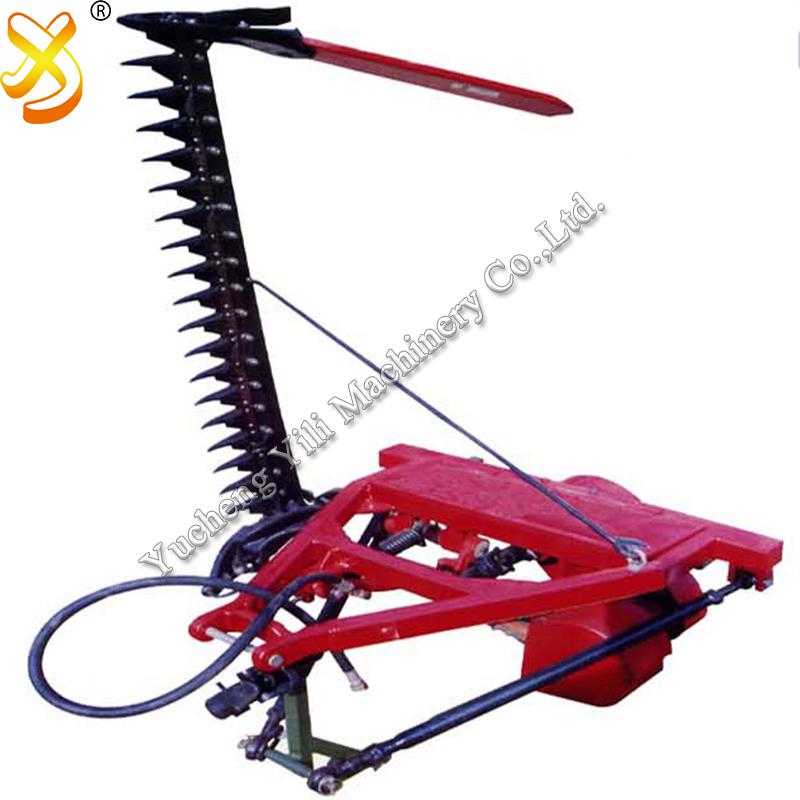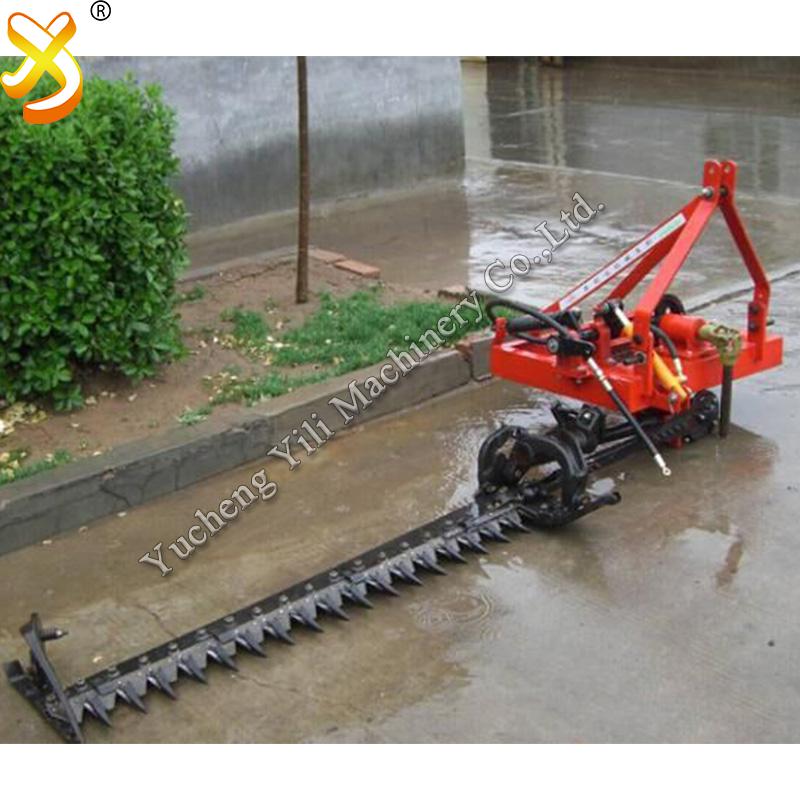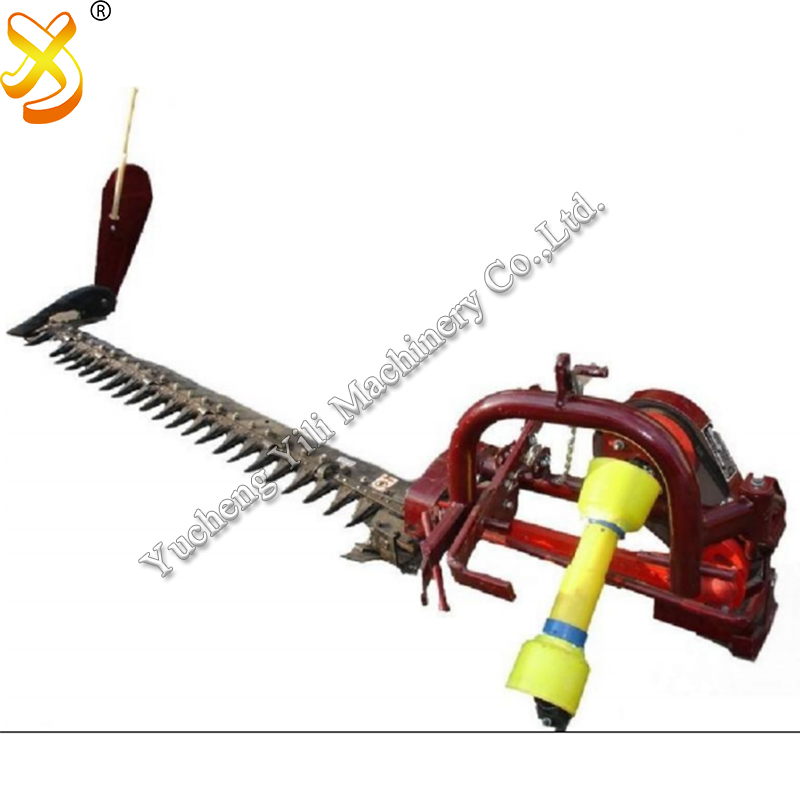 Yucheng Yili Machinery Co., Ltd. is the manufacturer of agricultural machinery with employs 65 people and equipment 40 sets.
Main products: disc plough, disc harrow, share plough, rotary tiller, rotary stubble crusher, wheat planter, corn planter, cultivator, soil ridger, soil loosener, wheat and rice harvester, wheat and corn thresher, tractor trailer, slasher, gearbox, plough and harrow discs, cultivation chisels and points, hand tools,etc.In addition, our company can according to customer's sample design and processing, to accept incoming commission processing.
The company's annual output of agricultural machinery is 10,000 sets,which have been exported to more than 30 countries and regions such as the South America, Africa,Russian and the Southeast Asia.
Our company will provide thorough services and look forward to your cooperation.